Become involved and take action … on the State level!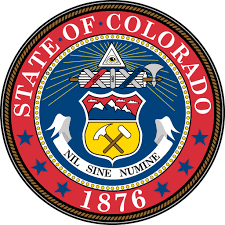 The regular session of the 2022 Colorado State General Assembly is scheduled to convene from January 12 to the end of its 120-day law making session on May 11. 
Get to know your members of the Colorado State Legislature and the bills presented for consideration and much, much more.
---
Sign up for AAUW in the Statehouse
This monthly bulletin provides updated on state policy across the country, insider information about good and bad bills, and tips and resources for more effective advocacy.
---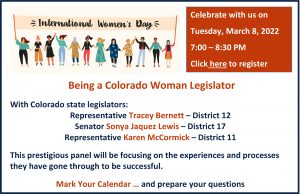 If you missed the March 8 program click here to review the recording … it was a great program!
---
Follow 2022 State Bills of Interest to Women
The AAUW Colorado State Public Policy Committee reviews all bills that are or will be introduced during the legislative session, to choose bills that best fit AAUW's Public Policy Program and to decide the ones to support, oppose or monitor.  They develop and routinely update the status of the selected list of state bills that have impact on women in late January and report on the results of their lobbying efforts.
The AAUW Colorado's State Lobby Corps is a group of volunteers, headed by the Corps Coordinator and the State Public Policy Committee Chair.  This group works for AAUW public policy interests at the Colorado General Assembly.
The Women's Lobby of Colorado also monitor state bills with impact on women during the legislative session.  This lobby also keeps a Legislative Scorecard which rates legislators on how they voted on a wide range of women's issues
The full Colorado General Assembly bill list is also available annually.
---
Contact our Public Policy Chair to discuss ways to get more involved on the state issues.
Darcy Juday at darcyjuday@gmail.com