The Longmont Branch of the American Association of University Women offers one or more Community Action Grants to local projects that help break down barriers among people of all ages, ethnic origins and gender.  A total of $2,500 is available in grant monies and may be divided among several applicants.  Depending on the applications, all or a portion may be awarded.
Qualifying projects should:
Promote education and equity for women and girls

Be nonpolitical

Benefit the public

Respond to a community need

Fall within the geographical boundary of the St. Vrain Valley School District
Application forms and procedures are posted on the Longmont Community Foundation website by mid-March with deadline of mid-April. 
---
2017 Recipients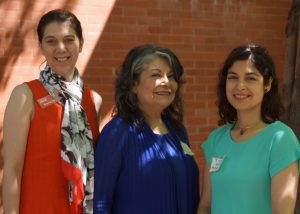 $2,500 in Community Action Grants Awarded …

The Longmont AAUW Branch awarded three community action grants to support deserving projects in May.
$1,000 to the YWCA of Boulder County's program "Verbal Self-Defense for Girls age 14-24". This award will go toward the purchase of a user license for the six-hour course, which is taught teen to teen.
$1,000 to the O.U.R. Center to support Culinary Arts Training. This is a 2nd year award for this program which focuses on building self-reliance, primarily for Latina women.
$500 to the MOTUS Theater to support the production of their immigration play in Spanish. Their productions are focused on "moving stories that move us forward."