Since the first Community Action Grants were awarded in 1993, our Branch has given out 86 grants totaling $68,750.  We are pleased to continue this tradition annually.
Today, the Longmont Branch of the American Association of University Women offers one or more Community Action Grants to local projects that help break down barriers among people of all ages, ethnic origins and gender.  In general, $2,500 or more is available in grant monies and may be divided among several applicants.  Depending on the applications, all or a portion may be awarded.
Qualifying projects should:
Promote education and equity for women and girls

Be nonpolitical

Benefit the public

Respond to a community need

Fall within the geographical boundary of the St. Vrain Valley School District
Application forms and procedures are posted on the Longmont Community Foundation website by mid-March with deadline of mid-April. 
For information, contact Gayle Rainey, 303-772-6411, grainey46@gmail.com
---
2022 Recipients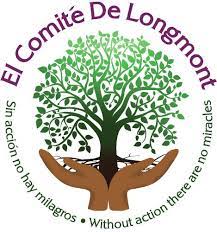 El Comité was granted $1,000 to support its English as a Second Language (ESL) classes.  These unique classes include an assessment test to determine the level placement of the student, use laptop computers in the classes, and implement Civics Lessons into the sessions.  All of the classes are taught by accredited ESL teachers and use a state-certified curriculum.  Many of the students in these classes are focused on getting their GED or becoming a US citizen.  Women make up 75-80% of the participants in these programs.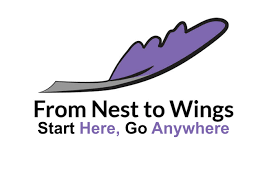 From Nest to Wings was awarded $750 to expand their video library that focuses on terms and issues for 1st generation college applicants as part of the varied educational offerings to these students by Nest.  This nonprofit educates on how to maximize high school, the different forms of higher education, the college application process, financing college, and the first-year college experience.  Expanding the video series to help students more easily understand the language created around the high school to college experience through the online media they are so used to accessing is crucial.  This nonprofit is particularly sensitive that their products support all women in education.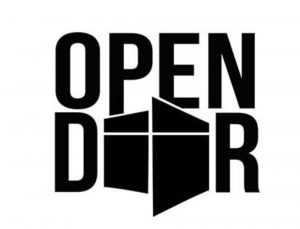 Open Door was granted $1,000 to support childcare expenses for students at their facility.  Open Door provides affordable ESL academic classes.  Students in these English classes receive college-prep instruction as well as job enhancement skills, like interviewing, resume and scholarship essay writing, and computer skills.  Open Door offers a unique High School Equivalency program, with both paper and computer options, in both English and Spanish.  The center sees education as the great equalize and offering childcare during the classes offered equalizes opportunities even further, particularly for women.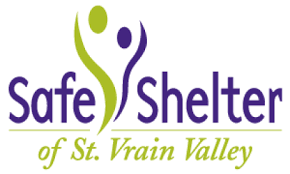 Safe Shelter of St. Vrain Valley received a grant of $750 to support the Athletes as Leaders (AAL) program, within its multi-pronged Teen Dating Violence Prevention Program, to address the root cause of teen dating violence.  AAL applies a Positive Youth Development approach for female youth to participate in education, awareness raising and leadership development.  Coaches who participate in this program will nominate an exceptional female athlete who not only completes the program, but also excels in positively changing their environment.  These monies will be offered to the student as an educational scholarship.
---
2021 Recipients
Congratulations to our three 2021 Community Action Grant recipients, each receiving $1,000 to support their programs.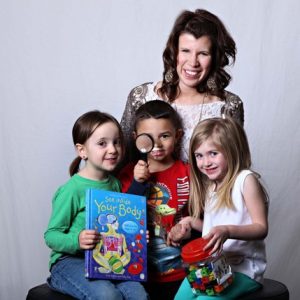 The OUR Center's Aspen Center for Child Development was awarded $1,000.  The Center's mission is to provide care that enhances the social, intellectual, physical, and emotional well-being of children and their families from all income levels in and around the Longmont community, and support those in need toward self-sufficiency.  Specifically, they provide full day child care, preschool and school readiness programs to a diverse population of low-income children with single parents living in the St. Vrain Valley.  The Center's mission supports women who are seeking certifications, degrees, and workplace advancement.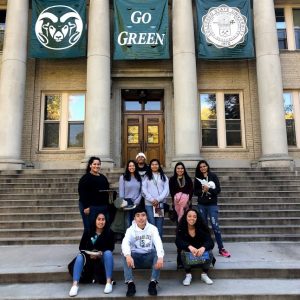 ASPIRE's Forward Steps and Realizing Aptitudes program was awarded $1,000.  The City of Longmont's Youth Center program provides support to 1st generation college bound students, low-income families, and those who speak English as a second language in identifying their strengths and interests for career planning.  Participants in this program benefit from workshops, one-on-one mentoring and career coaching opportunities, and access to information to help navigate the path to college or vocational school.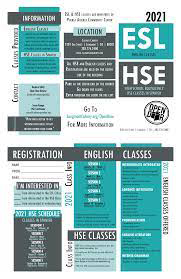 The goal of Open Door programming is to "lift students who come from less affluent and/or non-English speaking household onto a level playing field with their more advantaged peers.  The highly successful Open Door ESL program was awarded $1,000 to provide tuition assistance for students working on High School Equivalency and participating in general education courses with English and Spanish speaking teachers and materials.  These courses help participants get better jobs and provide them with the tools to get involved in the community.  Many Open Door students have college degrees from other countries but are held back due to their lack of English skills.
---
2020 Recipients
Our Branch awarded a total of $3,000 to these impactful organizations to support their efforts in providing equity and opportunities to women and girls of color in our community.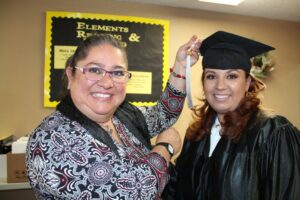 Open Door ESL was awarded $1,000 to provide tuition assistance for their student volunteers and expand their Testing Center hours.  Open Door offers quality, affordable job enhancement and college prep English classes as well as High School Equivalency (HSE) courses to second language learners.  These courses help participants get better jobs and provide them with the tools to get involved in the community.  Many Open Door students have college degrees from other countries but are held back due to their lack of English skills.  Open Door HSE programming has been highly successful with demand doubling in the past year and putting pressure on the Testing Center, only 1 of 2 in Colorado.

Longmont High School Education Foundation was awarded $1,000 to assist the Arriba Club put on a College Bootcamp to increase awareness and education of Hispanic and Latino students, primarily female, and their parents, and families, on how to access and navigate resources available to them through the St. Vrain Valley School District and college systems.  Practical how-to topics such as getting on track for advanced classes in high school; strengthening home and school connections; and navigating college life after high school will be presented during the camp.  The grant will go toward the purchase of a wireless audio translation system used to assist with communication to and among the participants.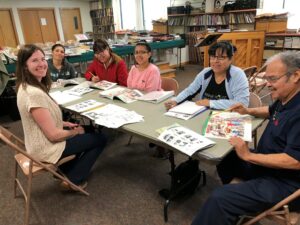 El Comité de Longmont was awarded $1,000 to help maintain their programs focused on Increasing self-sufficiency for their clients including case management, translation and notary services, and collaboration with community agencies and businesses.  The award will also go toward English language and citizenship classes and testing preparation as well as support opportunities for El Comité to be a community bridge builder in the areas of culture, social justice, and community understanding.
---