Since 1952, our Branch has awarded $73,805 in 91 scholarships.  Our giving started with one $50 scholarship to one Longmont High School graduating senior girl and has continued to grow …
Today, the purpose of these scholarships administered by the Longmont Community Foundation is to provide funding to encourage women to pursue higher education in order to increase their ability to have a positive impact in their field and community, including women returning to school to update.
For information contact Bev Schrenk, 303-772-7987, beverly.schrenk@comcast.net.
---
2022 Scholarship Recipients
AAUW Longmont is pleased to announce its scholarship recipients for the year.  Together they received $3,500 in scholarships.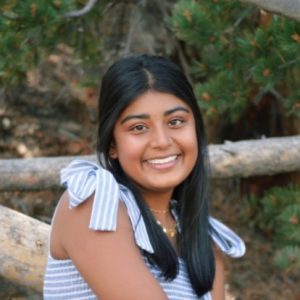 Sreeya Kairamkonda is currently a Junior at Colorado State University pursuing a bachelor's degree in Biomedical Sciences.  After graduating, she hopes to go to medical school and become an OBGYN.  Throughout her time at CSU, Sreeya has been heavily involved with different activities on campus including working in a lab focused on DNA replication and creating Club Heartbeat whose members play music for residents in hospitals and retirement homes.  She is passionate about creating safe and welcoming STEM environments for everyone.  Sreeya is involved in Sigma Pi Meitnerium, a national organization for women in chemistry and involved in their scholarship, mentoring and diversity dialogues focused on high school girls and those in marginalized communities.  She is dedicated to reaching her goals and focusing on her passions.  Sreeya was awarded a $1,500 scholarship.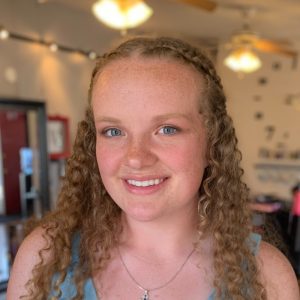 Emmelia Ashton the Colorado School of Mines and is working toward a bachelor's degree in Metallurgical and Materials Engineering.  She is active in the Undergraduate Student Government, Society of Women Engineers, Colorado School of Mines Materials Advantage Chapter, and plays Women's Club Rugby.  Emmelia is a research associate on the Transdisciplinary Nanostructured Materials Research Team, where she is a project lead on a research project involving Iron-Nitrogen magnetic nanomaterials.  She currently works with a team of engineers to design and implement a projector system utilizing a Raspberry Pi4B interface and solar power to bring enhanced educational tools into refugee camps in Dadaab, Kenya, promoting educational equity for women.  In her free time, she enjoys being active outside, reading, cooking, the arts, and finding ways to help others through volunteer service.  Emmelia received a $1,000 scholarship.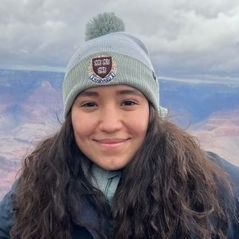 Emily Sanchez is a Junior at Harvard University studying Integrative Biology and Global Health and Health Policy.  She is involved in conducting research on health disparities of rheumatic diseases at Brigham and Women's Hospital; and is the leader of the Pre-College Research Institute and the Latina Empowerment and Development Conference with Harvard's Latinas Unidas.  Emily is passionate about mentoring first generation low income and underserved high school students through organizations such as the Hispanic Scholarship Fund and the Harvard pre-orientation First-Year Retreat and Experience program.  Emily previously interned for the Center of Disease Control and Prevention and will be working full-time as a global health consultant for McKinsey and Company after graduation with the ultimate goal of attending medical school.  As a Colorado native, Emily enjoys being outdoors, hiking, running, and biking for fun.  Emily was awarded a $1,000 scholarship.
---
2021 Scholarship Recipients
Congratulations to the 2021 AAUW Longmont scholarship recipients, each receiving a $1,500 award.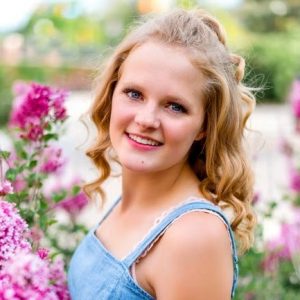 Sydney Bell currently attends the Colorado School of Mines and is working toward a degree in Mechanical Engineering. She strives to be an example for girls to pursue careers in underrepresented fields and recorded a video to promote Energy Academy at Mead High School.  Sydney is a regular volunteer at OUR Center in Longmont and has worked as a lifeguard at the Longmont Recreation Center and King Soopers, where she filled and delivered orders for customers not comfortable shopping after the pandemic shutdown.  In her spare time, she loves to waterski and be outdoors.  She is involved in the Society of Women Engineers as well as the American Society of Mechanical Engineers.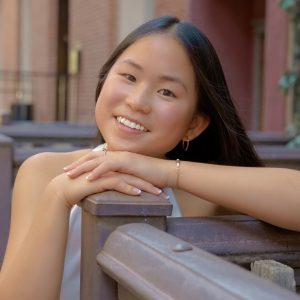 Aurora Rangel is a graduate of Frederick High School where she excelled in the Biomed Science Academy.  Her mother's struggle with cancer solidified her plans to attend Mount Saint Mary's University in Los Angeles to study nursing. She considered attending medical school but prefers the contact with patients and their families and making a difference in their lives.  Aurora's volunteer focus has been significant.  During the pandemic, she created a free, after school math tutoring program for the Frederick K-8 and middle schools and previously had created literacy kits for low-income preschoolers, designed the slideshow for Boulder County's Relay for Life and much more.  Aurora serves as a counselor at Camp Kesem which serves children of parents with cancer and routinely raises funds for vaccination and first-responder programs.    During high school, she also participated in volleyball, Key Club, National Honor Society, and Link Crew.
---
2020 Scholarship Recipients
AAUW Longmont proudly awarded $3,000 in scholarships to these outstanding young women in May 2020.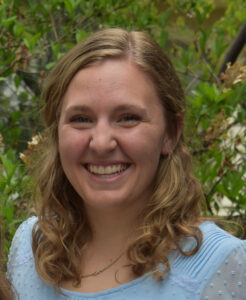 Elizabeth McNichols graduated summa cum laude from the University of Colorado in Boulder in Fall 2018 with a degree in Speech, Language, and Hearing Sciences and a minor in Leadership Studies.  She is currently pursuing a Doctorate of Audiology at the CU where she is studying the cause and management of hearing loss.  Elizabeth is involved in research concerning hearing perception in individuals with hearing loss and serves as a teaching assistant in her department.  Following graduation, she hopes to work with individuals with hearing loss and dementia because these conditions have been linked and patients need specialized care.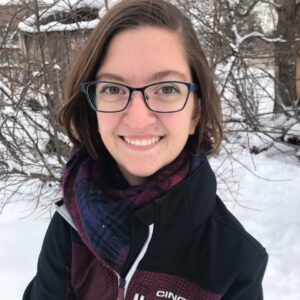 Susan DeTar is a junior at the University of Northern Colorado studying Criminal Justice with a minor in Communication. After graduating in 2021, she plans on becoming a police officer in the Boulder County area.  Susan participates on campus with the Residence Hall Association, Criminal Justice Society, and the LeadOn program. To advance her experience in law enforcement, she has been a volunteer cadet with the Boulder County Sheriff's Office, worked for the University of Colorado-Colorado Springs Public Safety department and currently works at UNC Campus Police.
Nichole Kain is an interdisciplinary scholar, working to build bridges between academia and industry relating to age-friendly community planning.  She uses her background in occupational therapy, gerontology, and city planning to enable people to age in the place of their choice. She hosts a podcast, Home and Place, to inspire others to use evidence-based methods in building homes and communities.  In May 2020 she embarked on a new professional journey, pursuing a PhD in Environmental Studies at Antioch University New England.  She will research rural aging/elder migration, place attachment, and policy to encourage the development of affordable lifelong housing in Colorado.
---
In our recipients own words …
Sydney Blackburn

, "I have always wanted to be a teacher and find unimaginable joy in being able to influence …"
Annie Birkeland

, I want to "be an advocate for linguistic minorities and marginalized persons in society."
Kendra Brown, "My goal is to become a DNA analyst, not only to solve crimes but to continue to change the stigma that science is only for males."
Elizabeth McNichols, "Inspired by my mother's loss of hearing", I'm pursuing my doctorate to help others avoid what me family went through.